If your organization creates its own cell lines or primary cells, chances are you are looking for a source for appropriate human and animal tissue samples.
Cell Culture can help you with this challenge.
We have created an extensive network of premier US biorepositories, clinics and laboratories who can procure samples to your exact specifications. Additionally, we may be able to help you with the entire process of selecting suitable samples and then isolating and culturing primary cell cultures on your behalf. Contact us for details.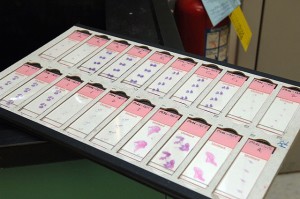 Human Samples
We can obtain fully consented fresh, normal or diseased tissues or fluids provided that these tissues were removed from the donor as part of normal standard care in the US. Typically the normal tissue would be remnant material that is adjacent to excised diseased tissue, or remnant material from transplants or other surgical procedures. Low Postmortem Interval (PMI) material from postmortem donors may be also available in some cases. Basic pathology and demographic information is provided as standard with each sample and more detailed information may be available in some cases.
Animal Samples
Animal samples may be available from our network of laboratories and veterinary clinics. Contact us for a consultation.